Keeping Your Company Healthy... An Active Challenge!
___
active challenge (formerly « Objectif 10'000 ») is a program to promote physical activity within the company.

The idea is simple: for a whole month, teams of five will challenge each other and try to earn as many points as they can. The system rewards steps, activities, individual missions, team missions and correct answers to quizzes.

Beyond the immediate benefits of physical activity for employees, the action also has positive impacts for the participating companies:

Unity and sense of belonging (good atmosphere during the action, interactivity between the participants)
Improved image (recognition as a socially responsible company, interested in the health of its employees)
healthier employees: less stress and fewer musculoskeletal disorders
Price for the company: 35 CHF (excl. VAT) per participant, activity report included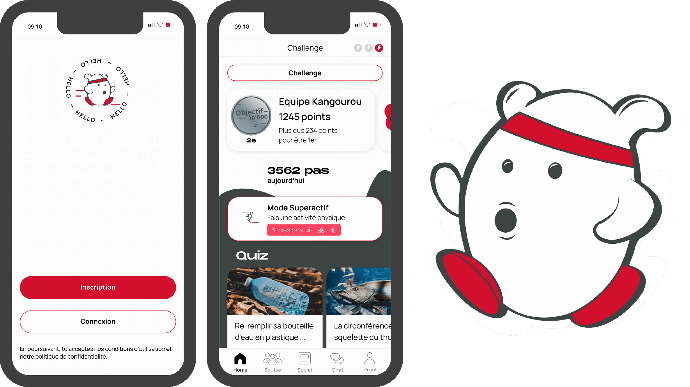 Check out the testimony of Annick Perrenoud from the Loterie Romande

I recommend this action as much for the great atmosphere it creates, as for the sense of togetherness it brings. It is also a fun way to become aware of one's daily sporting activity. Some employees who don't think they are sporty actually realize that they do a lot of walking during the day without even noticing it.
active challenge (formerly Objectif 10,000) has made me more aware of my daily activity. It has allowed me to do more sport and to get closer to my colleagues in a way other than through work.
It was a great idea, it allowed me to meet colleagues working in different departments. We had many laughs, and we learned a lot from the experience. It was also very competitive and quite fun